Posts for tag: veneers
By Jennifer L. McCoy, DDS, Cosmetic & Family Dentistry
February 25, 2019
Few people naturally achieve a perfect smile—in fact, dental flaws always seem to develop along life's way. Stains, cracks, shifted dental
alignment, and more change how we feel about our smiles. To correct imperfections, the professional team at Jennifer L. McCoy DDS Cosmetic & Family Dentistry offer many cosmetic dental services, including beautiful porcelain veneers. Read below to find out how these super-thin, tooth-shaped laminates permanently correct flaws and improve smiles!
Would veneers help your smile?
To answer that question, Dr. McCoy asks you to come to one of our offices in either Lawrenceville or Suwanee for a cosmetic dentistry consultation. Your dentist will examine your teeth and gums and address any health issues before going on to your aesthetic goals. Speaking of goals, make sure to come to the office prepared with how you'd like to improve your smile:
Are some teeth darkly discolored?
Have small gaps opened up because of extractions?
Were some teeth chipped through rough use or an accident?
Do you have one or more teeth that are oddly shaped or sized in comparison with the rest of your smile?
To address your concerns, Dr. McCoy will formulate a treatment plan personalized to your smile. Porcelain veneers are a frequent choice to cover stains and defects too large for professional teeth whitening or composite resin bonding.

The veneer process
Individually made at a dental lab from premium quality ceramic, veneers disguise the front of flawed teeth, and as a bonus, they make teeth more durable, too. Definitely a permanent refurbishment, veneers are bonded in place with a tooth-colored cement and special UV light.

Veneers are permanent because your dentist must remove a thin sliver of tooth enamel to ensure the veneers fit and bite properly. This simple resurfacing accompanies oral impressions which Dr. McCoy sends to the dental lab along with specific instructions for your veneers.

When the veneers come in from the lab, you'll come into the office for a "try-on" and final fitting and bonding. It will take a week or so for you to adjust to how your veneers feel, but you'll be really pleased with the results. Veneers are natural-looking and flawless at the same time—amazing!

Veneers and you
Your veneers should last up to 15 years, according to the Consumer Guide to Dentistry. Just brush and floss as you normally do, and see Dr. McCoy twice a year for cleanings and check-ups.
A word to the wise—be gentle with your new smile. Never bite hard things such as fingernails, pencil tops, or plastic packaging. Watch your food choices, too. If you clench or grind your teeth, see Dr. McCoy about a customized mouth guard to protect your newly beautified smile.

Interested? Call Either Our Lawrenceville or Suwanee Office Today!
Learn more about porcelain veneers by calling Dr. Jennifer McCoy for a personalized consultation. We have two offices to serve you: For Lawrenceville, phone (770) 963-2424, and in Suwanee, call (678) 269-4910.
By Jennifer L. McCoy, DDS, Cosmetic & Family Dentistry
January 06, 2017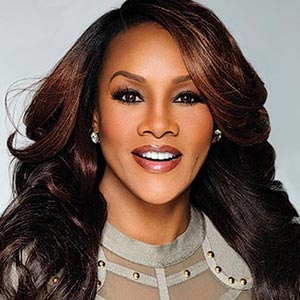 What's an actor's most important feature? According to Vivica A. Fox, whose most recent big-screen role was in Independence Day: Resurgence, it's what you see right up front.
"On screen, your smile and your eyes are the most inviting things that bring the audience in" she said. "Especially if you play the hot chick."
But like lots of people, Vivica reached a point where she felt her smile needed a little help in order to look its best. That's when she turned to a popular cosmetic dental treatment.
"I got veneers years ago," Ms. Fox told Dear Doctor magazine in a recent interview, "just because I had some gapping that probably only I noticed."
What exactly are dental veneers? Essentially, they are thin shells of lustrous porcelain that are permanently attached to the front surfaces of the teeth. Tough, lifelike and stain-resistant, they can cover up a number of defects in your smile — including stains, chips, cracks, and even minor spacing irregularities like the ones Vivica had.
Veneers have become the treatment of choice for Hollywood celebs — and lots of regular folks too — for many reasons. Unlike some treatments that can take many months, it takes just a few appointments to have veneers placed on your teeth. Because they are custom made just for you, they allow you to decide how bright you want your smile to be: anywhere from a natural pearly hue to a brilliant "Hollywood white." Best of all, they are easy to maintain, and can last for many years with only routine care.
To place traditional veneers, it's necessary to prepare the tooth by removing a small amount (a millimeter or two) of its enamel surface. This keeps it from feeling too big — but it also means the treatment can't be reversed, so once you get veneers, you'll always have them. In certain situations, "no-prep" or minimal-prep veneers, which require little or no removal of tooth enamel, may be an option for some people.
Veneers aren't the only way to create a better smile: Teeth whitening, crowns or orthodontic work may also be an alternative. But for many, veneers are the preferred option. What does Vivica think of hers?
"I love my veneers!" she declared, noting that they have held up well for over a decade.
For more information about veneers, please contact us or schedule an appointment for a consultation.
By Jennifer L. McCoy, DDS, Cosmetic & Family Dentistry
January 14, 2015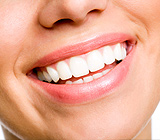 Although traditional porcelain laminate veneers are much less invasive than other cosmetic dental applications, they still often require the removal of some of the surface tooth enamel, a process known as tooth reduction. Now, an alternative veneer treatment known as "no-prep" veneers eliminates this initial step of tooth reduction for some patients.
Although most reductions take very little of the tooth enamel, they do permanently alter the tooth. No-prep veneers are growing in popularity because the tooth is not permanently altered, allowing for two benefits: if desired, the veneer application can be reversed and the tooth returned to its original state; and there's more flexibility for patients to "test-drive" their new look with prototype veneers worn while the permanent veneers are manufactured, with changes made easily during this tryout period.
Dentists have long regarded at least a minimum of tooth reduction as absolutely necessary for the proper adhesion of veneers, and to avoid a bulky or over-contoured smile. And, while advances in no-prep veneers have largely addressed these concerns, it is true this option isn't for every patient considering a veneer application.
For example, patients with large or forward-positioned teeth are not good candidates for no-prep veneers. Patients who choose a veneer treatment over orthodontic treatment for certain conditions will likely need some tooth preparation to achieve an acceptable aesthetic result. For patients generally, no-prep veneers have a limited application range on the bottom jaw due to space limitations.
Simply put, traditional veneers are a more versatile option for most patients. On the other hand, no-prep veneers can be a good choice for patients with genetically small or misshapen teeth, teeth reduced by erosion or grinding, or those with narrow or diminished smiles.
If you're considering this option, our first step is to conduct a complete examination of your teeth and mouth. We'll carefully evaluate every aspect of your mouth structure and overall dental condition. If you fit the criteria, you may be able to avoid tooth reduction and still gain the smile you desire.
If you would like more information on no-prep veneers, please contact us or schedule an appointment for a consultation. You can also learn more about this topic by reading the Dear Doctor magazine article "Porcelain Veneers Without the Drill."