Our Suwanee and Lawrenceville Staff
All our professionals at Jennifer L. McCoy, DDS, Cosmetic & Family Dentistry maintain the highest levels of accreditation and pursue ongoing education to stay abreast of the latest trends in dentistry.

Jennifer L. McCoy, DDS
Dentist in Lawrenceville and Suwanee, GA
Jennifer L. McCoy, DDS, Cosmetic & Family Dentistry
A California Native, Dr. McCoy grew up in Los Angeles. There she attended Loyola Marymount University , where she obtained an undergraduate Bachelors of science degree in Biology in conjunction with a minor in Psychology. She then pursued her passion in dentistry at Marquette University in Milwaukee WI , where she graduated at the top of her class and received her designation of Doctor of Dental Surgery. After graduating, Dr. McCoy and her husband settled in Georgia in 2007. In Georgia, Dr. McCoy first began practicing dentistry at the offices of Dr. C. S. Graham and Associates. Over the years Dr. McCoy has developed a deeply rooted relationship with the community and her patients. Her commitment to her patients oral health and fellow staff members ultimately drove her to acquisition the practice May 31st 2014 from Dr. Graham in the wake of his retirement.
A general dentist, Dr. McCoy's passion is cosmetic and restorative dentistry. She regularly reviews the latest and most up to date dental trends to equip her to make educated decisions with regard to her patients oral health needs.
As a patient of Dr. McCoy, one can rest assured they are in good hands. Dr. McCoy has deep appreciation for everyone who enters her practice. Caring for her patients is an everyday fulfillment of her life dream. Her confidence, focused, yet relatable personality allows her patient to feel at ease. While her passion for dentistry, eye for detail and commitment to a higher standard yield an ideal oral health outcome.
She has furthered her training in invisalign, Botox and Juvederm, digital technology and laser uses in dental care.
In her spare time Dr. McCoy enjoys passing time with her husband and two children. She loves to run, hike, cycle and all things out doors, and during our inclement Georgia weather she also enjoys fitness classes at her local gym.
Katherine Copeland, DMD
Dentist in Lawrenceville and Suwanee, GA
Jennifer L. McCoy, DDS, Cosmetic & Family Dentistry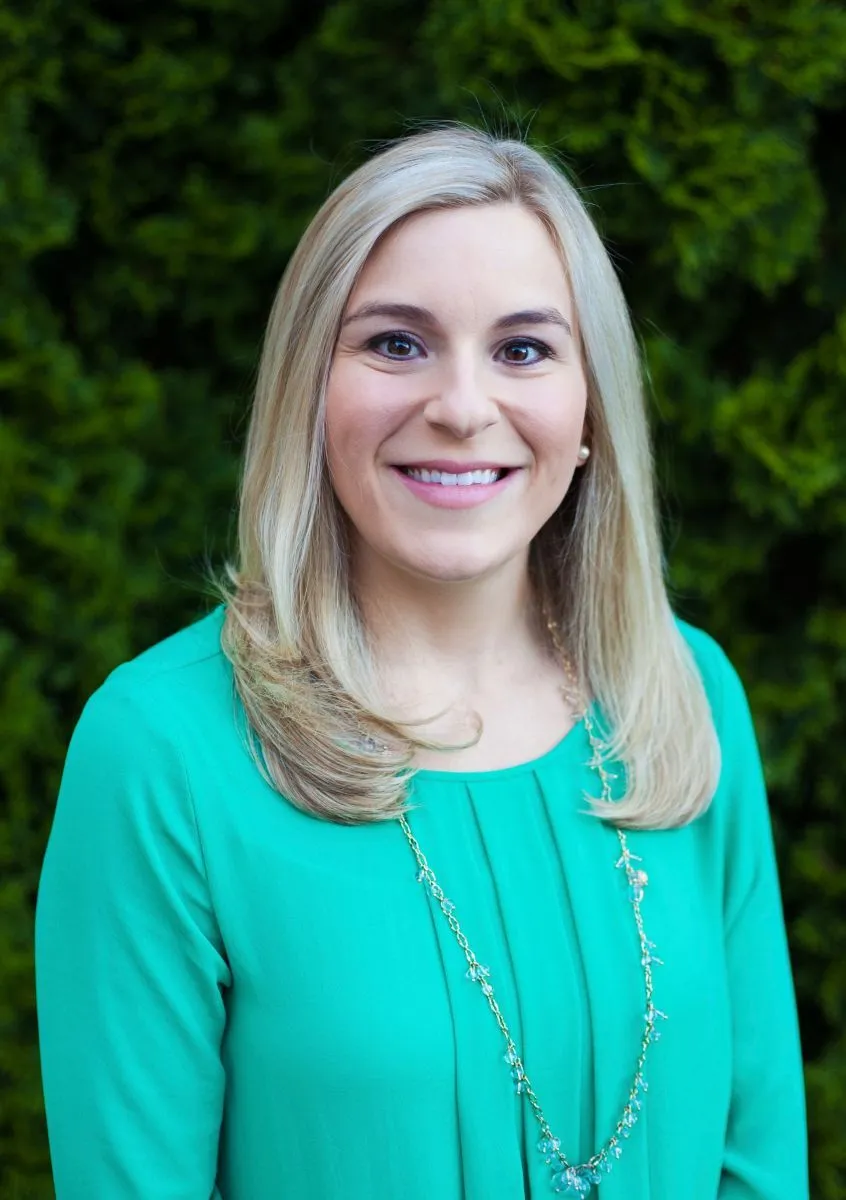 Dr. Katherine Copeland is a Georgia native, born and raised in north Georgia. After graduating from Rabun County High School, Dr. Copeland attended Furman University , where she graduated Magna Cum Laude with a Bachelor of Science in Biology. Upon completion of her undergraduate studies, Dr. Copeland attended the University Of Louisville School Of Dentistry , where she graduated at the top of her class with a Doctorate of Dental Medicine and was subsequently inducted into Omicron Kappa Upsilon, a prestigious dental honor society.
Throughout her training, Dr. Copeland continually sought opportunities outside of school to further her skillset. She worked with the U.S. Department of Health and Human Services practicing at a clinic in Tulsa, Oklahoma. She also had the opportunity to serve on a mission trip with the Christian Dental Society rendering dental care to underserved communities in Jamaica.
Upon completion of her dental training, Dr. Copeland was eager to return to her home state of Georgia. She and her husband made Suwanee, Georgia their permanent home when she joined Dr. Jennifer L. McCoy Cosmetic and Family Dentistry in 2015.
In her spare time, Dr. Copeland continues to give back to her community and volunteers regularly at Truth's Community clinic in Lawrenceville. Aside from dentistry, Dr. Copeland enjoys cathartic activities like gardening, exercise, the company of friends and family, and restful weekends on Lake Rabun.
Dr. Copeland is a valuable part of our office. She echo's our core values in her desire to provide excellent dental care and build a lifelong trusting relationship with each and every patient.


Michelle: Office manager
Michelle has over 30 years experience in the dental field. The enthusiasm and professionalism she brings to our practice is unparalleled. Michelle's strengths stem from her ability to acquire, retain and grow relationships with our patients. The southern charm and hospitality she brings will make you feel right at home. Michelle enjoys traveling and spending time with her husband, sons and grandchildren. She is also involved with a non-profit organization Love-N-Action, which seeks to aid those in need.
Sabrina: Administrative Assistant
Sabrina brings 12 years experience in dentistry to our office. Her personable demeanor, cheerful attitude and knowledge of the industry make her a great addition to our family. Sabrina's particular skillset, in conjunction with her attention to detail, ensure a pleasant experience from arrival to checkout. She finds a great sense of fulfillment in the privilege of witnessing the positive effects treatment has on our patients' lives.
Sabrina is a Georgia native, who loves to travel in her spare time while enjoying the company of her husband and two young daughters.
Veneta: Dental Hygienist
Veneta has over 40 years of dental experience, first starting as a dental assistant, then acquiring her hygiene license in 1972. She has practiced in Lawrenceville for 30 years, only leaving briefly to raise her three sons and daughter. Her passion for dental hygiene ultimately called her back to action and she continues to remain committed to her patients in the community as well their oral health. Veneta's greatest attribute is her caring demeanor and the genuine interest she takes in her patients. She treats every patient as a member of her own family.
In her spare time, Veneta enjoys shopping for antiques and other treasurers as well as spending time with her grandchildren.
Lisa W: Dental Hygienist
Lisa graduated from Dekalb college with a degree in dental hygiene and has 24 years experience as a dental hygienist. She joined the practice in 1991 and continues to enjoy treating children and adults in all aspects of their dental health. Her calming personality and caring nature make her a favorite with her patients. Lisa stays proactive in continuing her education to offer up to date and relevant procedures and guidance to her patients. She loves her profession and all things related to health and wellness.

While away from work, she enjoys traveling and spending time with her amazing family and friends.
Lisa M: Dental Hygenist
Lisa has been part of our team for several years. She is native of Gwinnett County, born and raised in the Suwanee-Buford area. A graduate of North Gwinnett High School, Lisa attended Brenau College and received a bachelor degree in early childhood education. She went on to teach elementary school for several years before deciding to pursue her aspirations of furthering her education and obtaining a degree in dental hygiene.
With 20 years experience, and her previous training in education, Lisa is a tremendous asset to our team. She has a unique ability to alleviate anxiety in otherwise anxious patients by virtue of patient education delivered in a caring compassionate form. This is most notably observed in her interactions with our child patients. Lisa truly enjoys working with both children and adults alike. She aspires to give each patient a pleasant, fun and informative experience, with the goal of achieving his or her ideal dental health in a comfortable and relaxed setting. Lisa loves to laugh and make patients feel as though they are with family.
In her spare time, Lisa enjoys traveling and spending time with her husband a musician. Lisa is also a huge animal lover and always makes time for her guilty pleasure of antique shopping
Vanessa: Dental Assistant
Vanessa is born and raised native of Georgia. A recent graduate of the dental assistant program at Gwinnett Technical College, Vanessa maintained a position on the dean's list throughout the course of her training. Upon completion of an internship with our office, we realized her love of dentistry and compassion for our patients and subsequently asked her to join our team. Vanessa loves our patients and looks forward to building lasting relationships with them.
In her time away from the office, Vanessa enjoys spending time with her friends and family. She loves to embark on mini adventures like hiking, and travel of all sorts.